Kamala Sankaram – Miranda Wright (Accordion)
Drew Fleming – Cor Prater (Electric Guitar)
Pat Muchmore – Izzy Wright (Cello)
Rima Fand – Anjana Challapattee Wright (Violin)
Ed Rosenberg – Amelia Lang (Tenor Sax/Clarinet)
Jeff Hudgins – Francoise Argant (Baritone Sax/Bass Clarinet)
Jerry Miller – The Bailiff
Eric Brenner – D.A.V.E.Kamala Sankaram- Creator/Composer/Co-Librettist
Rob Reese- Director/Co-Librettist
Nick Francone- Lighting/Scenic Design
Jacci Jaye- Costume Design
Matt Schloss- Sound Design
Matt Tennie- Video Design
Lauren Yalango- Choreography
Christopher Grant- Choreography
---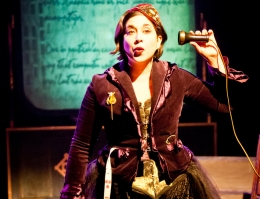 Praised for the "sheer power" of her music (TimeOut NY), Kamala Sankaram's compositions have been performed as part of American Opera Projects "Opera Grows in Brooklyn" series, at HERE Arts Center, the Stone, the Bang on a Can Summer Festival, the Santa Fe New Music Festival, and the Lucerne Festival. She had the featured commission on the 2009 21c Liederabend, selected as one of Time Out's 10 Best Classical Concerts. Her music for SOUNDING (directed by Kristin Marting) was hailed as "gorgeous pop-rock interludes" (TimeOut NY). She was a 2011 Con Edison/Exploring the Metropolis Composer-in-Residence at the Brooklyn Youth Chorus Academy. As a performer, Kamala Sankaram has collaborated with and premiered pieces by Anthony Braxton, the Philip Glass Ensemble, the Wooster Group, John Zorn, and eighth blackbird, among others.
---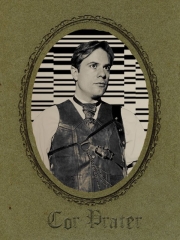 Drew Fleming is a multi-instrumentalist, singer, and composer with influences ranging from hot jazz, and hardcore punk, to honky tonk and western swing. In his own songs you will hear tales of thwarted desire in NYC and justice as it appears to predatory house pets. Drew has toured the world with punk chamber orchestra AntiSocial Music and indie-folk darlings Kaiser Cartel, while composing for and fronting his own bands: The El Pasos and the pan-exotica experimental quartet, Bombay Ricky. Drew is earning a doctorate in Music Theory.
---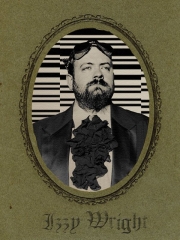 Pat Muchmore is a composer, cellist, and founder of New York's renegade punk-chamber group Anti-Social Music. He has studied with John Corigliano, David del Tredici, David Olan and Carolyn Bremer, and received a PhD from the City University of New York Graduate Center after acceptance of his dissertation "Humanity and Mechanicity in the Music of Nine Inch Nails." Anti-Social Music recorded an album of his music entitled Fracture: The Music of Pat Muchmore, which a Stanford Radio review described as "really crunchy, a kick in the balls – great stuff."
---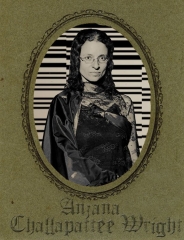 Rima Fand's recent projects include creating music for Sarah Small's 120-model Tableau Vivant of the Delirium Constructions, and for Don Cristóbal, Billy-Club Man, a Lorca-inspired puppet show developed in the HARP program with Erin Orr. She can also be heard playing with her raucous string band, Luminescent Orchestrii, and with her new female vocal trio, Hydra.
---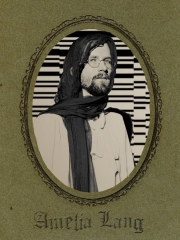 Edward Rosenberg III is a composer/performer living in New York City. He performs regularly with a variety of groups that range in style from Contemporary Classical to Jazz to Metal. He is a founding member of the Prog-Jazz-Metal outfit Jerseyband as well as the grind-core trio Heart Of Barf. Edward is also the founder of SongBaby, a company that produces unique and original songs for individuals (usually children, but not always. possibly pets). Ed's music can be heard at wetdryvac.virb.com
---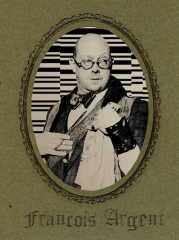 Jeff Hudgins: On the Plate: Bombay Rickey, Matt Bauer, The Royal Nines, Greg McMullen, Leslie DiNicola, Ellis Traver, Aaron Mendez, Small Army, Michael Evans, Anti-Social Music, Bob Ross, Rock Savage, Lizzie & The Makers. In the History: San Antonio, Boston, Jimmy Giuffre, Joe Maneri, Debris, FirePig, Prelapse, John Zorn, Collide Quartet, Alejandro Escovedo, Tim Berne. On the Turntable: Hindi and Tamil film music, Michael Hurley, Beach Boys, Various bands from Mali, Robert Wyatt, Jolie Holland, Nina Nastasia, Guided By Voices, The Louvin Brothers, Hanne Hukkelberg, Bob Mould, Kristin Hersh. At Home: Avery (7), Amy (not 7), Sgt. Pepper Gato (3), Brooklyn air.
---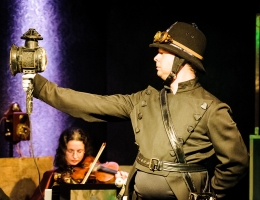 Jerry Miller has been featured in programs on Comedy Central, AMC, Adult Swim, Discovery Channel, Sundance, Nickelodeon and MTV. He starred in the Union Square Summer Concert Series and FringeNYC with the award winning, "SUV: The Musical!" Jerry has co-produced, wrote and performed in a TV Land pilot with "The Royal We" and most recently, "Dystopia Gardens" at the PIT and FringeNYC, hailed by the New York Times as "par for the course with SNL." Jerry has a wonderful figure and is a total douche. Niagara University, BFA. www.JerryMiller.com
---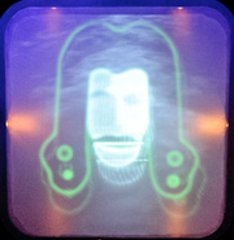 Soprano/countertenor Eric S. Brenner's current projects include: SOPRANO soloist in Handel's Messiah at Alice Tully Hall & the Cathedral of St. John's in Albuquerque, NM; Alto soloist at the Boulder Bach Festival; Beast in Hannah Lash's Blood Rose, with New York City Opera's VOX program; Treble soloist in Bernstein's Chichester Psalms at Avery Fisher Hall, presented by Distinguished Concerts International New York; Doodle in The Scarlet Ibis by Stefan Weisman & David Cote; Soloist/ensemble on Guggenheim Fellow Toby Twining's new CD EURYDICE (Cantaloupe Music), & area appearances with Toby Twining Music.
---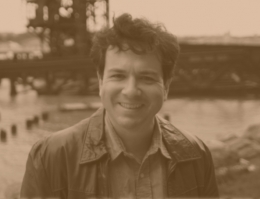 Rob Reese's work as a playwright, director and/or performer has been seen in eight countries on four continents (and counting). Credits include his adaptation of "Frankenstein", the satires "Survivor: Vietnam!", "Keanu Reeves Saves The Universe", "Tad Granite, Private Eyeball" and "Invasion of the Yellow Menace". His scriptless pieces include Amnesia Wars' "Psycheroticproviholicyesandsomthinvoodoo", "The Flatiron Scriptless Theater Laboratory" and "Three Plays In Search of a Script". Rob Reese is currently developing the musical revue "Yahweh's Follies" with composers Matt Schloss and Eric Brenner, starring Kamala Sankaram. Rob Reese is a recipient of a 2012 Manhattan Community Arts Fund Grant for Miranda. Rob must thank Kamala for drafting him, the entire company for their amazing hard work and talent, Fred (as usual), and his amazing Jenn. Some of Rob's scripts can be found on indietheaternow.com.
Nick Francone (Scenic & Lighting Designer) NY and regional design credits include work with the Obie Award winning Vampire Cowboys (resident scenic and lighting designer), The Public Theater, Second Generation, Ensemble Studio Theater, New Georges, Roundtable Ensemble, Opera Slavica, The Flea, Prospect Theater Company, White Bird Productions, the Summer Play Festival, Theater Squared, Cincinnati Playhouse in the Park, Alter Ego, Ballet Hispanico, Dorset Summer Theater, Princeton University and many more. Associate Design Credits include the Tony Award winning set for Wicked (and all adaptations around the world), The Pirate Queen, You're Welcome America, The Homecoming, Drunk Enough to Say I Love You, A Number, and Imagine This with Eugene Lee, Scenic Coordination for Pope Benedict's visit (Yankee Stadium and St. Joseph's Seminary), and worldwide productions of Billy Elliot with Ian MacNeil.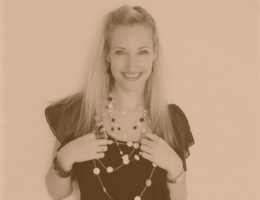 Jacci Jaye is a Costume Designer and Stylist, working in theater, film, television, and print. She has had the privilege of working with photographers and directors from around the world on everything from theater productions to fashion editorials and ad. campaigns. Jacci also has a line of couture corsets which can be viewed at www.JacciJaye.com. She would like to thank her friends and family for their continued love and support, and Rob Reese for inviting her to be a part of this amazing production.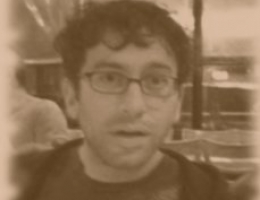 Matt Schloss is a composer, sound designer, web developer and bicycle adventurer. At age 4 he began playing the piano, but recently he's played with the improv group Amnesia Wars. He is a founding member of United Broadcasting Theater where he recently composed music and developed sound design for Arcane Game. As a member of The Wooster Group, he has provided music and sound design for Tennessee William's Vieux Carre, and has mixed hundreds of Wooster Group performances, including Who's Your Dada?!, Hamlet, La Didone, The Emperor Jones, Poor Theater and North Atlantic. mattschloss.com
Matthew Tennie has designed video and sound in New York City at HERE Arts Center, PS122, 3 Legged Dog, Danspace at St. Marks, Dixon Place, The Cave and Joyce Soho among others. His recent design credits include video for The Inexplicable Redemption of Agent G at Incubator Arts Project, Alice In Slasherland at HERE Arts Center(NY Innovative Theatre Nominee), Art of Memory at 3LD and he also served as the Associate Video Designer for the Blue Man Group North American Tour.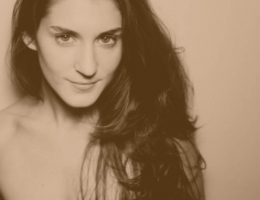 Lauren Yalango was born in New York, began her dance training at the Jacksonville Ballet Theater under Dulce Anaya. She continued training at NYU's Tisch School of the Arts where she received her BFA in 2005. She became a certified personal trainer through the National Academy of Sports Medicine in 2005. Ms. Yalango was one of few selected to dance in the Montreal Professional Dance Project where she worked with Hua Fang, Fabrice Lemire, Nathalie Buisson, & Margie Gillis. She has performed works by noted choreographers including Gus Solomons Jr., Johannes Wieland, Bill T. Jones, Rodrigo Paderneiras, & Stephen Petronio. She has danced for T. Lang Dance Co. as well as WHITE WAVE Dance Company. Lauren was thrilled to join Pilobolus in 2008. Since then she's been traveling the world performing both on stage and television for people such as Conan O'Brien and the Queen of England. She is also proud of being one of the original collaborators of the Pilobolus show SHADOWLAND, with which she is currently on tour in Europe.
Christopher Grant, originally from Star, Mississippi graduated with a BFA in Dance Performance and Choreography from the University of Southern Mississippi. He also began his dance training there in modern dance and ballet. One of his first outstanding accomplishments was at the University of Mississippi where his senior piece was recognized and performed in the Gala concert at A.C.D.F. Previously, he was involved in street hip-hop, break dancing, and competitive cheerleading. Christopher would like to thank his mom, dad, and sisters for always supporting his dance endeavours. Mr. Grant is currently on a European tour with the Pilobolus show "Shadowland", which he co-created.